Intercom Install & Repair
Back To Our Services
Gate phone enter systems have become rather popular nowadays since they give home and company owners a sense of security. If you're thinking of gate intercom installation for your house, commercial facility or industrial complex, give "Gate Repair San Marcos" a call today. These systems are convenient and safe, too. The person at the door communicates with the person inside the house through the phone and if and only if the homeowner wants to grant access, the gate opens. The system is controlled from inside the house and is a great investment.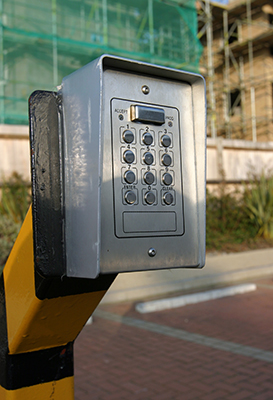 Excellent intercom repair and installation services
We want to make sure our customers are able to feel peace and security within their homes. For this reason, we train often for Intercom Install & Repair services. We install these systems for residences, business facilities and industrial complexes. This way, one can ensure that only authorized people can enter and exit a house or a business. We do not only install the phone entry system but also repair it. We also replace it if necessary and make sure that our work is perfect and our clients are happy, as a customer's satisfaction is our main concern.
Our job is professional and based on exceptional knowledge, good training and great equipment. Our experts at Gate Repair San Marcos are extremely skilled and highly professional individuals. Their knowledge plus politeness when attached together make a dynamic force that can ensure great gate repair and intercom repair services, immediate arrival when you are dealing with emergencies and total support to your needs.
We aim at providing our customers with top quality products and that's why we invest in the best manufacturers in the field. At the same time, we specialize in all Aiphone, Linear and Doorking intercom products and know how to install and program them. Our repair service is provided fast, our charges are very sensible and our Intercom Install & Repair specialists are the best in town. Don't wait any longer, give us a call today!